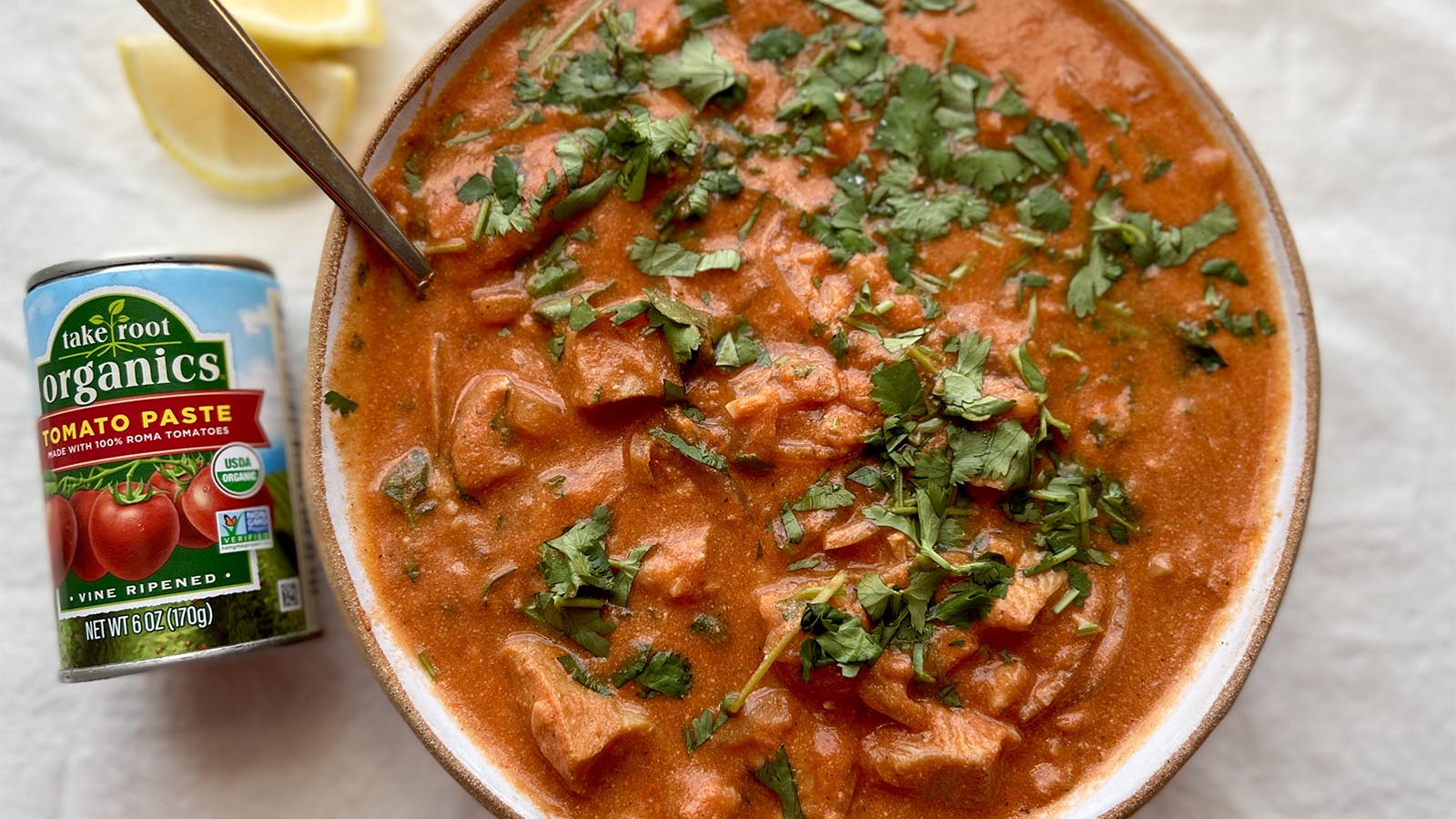 Recipe created by: Wendy & Jess, RDs @Food Heaven
This comforting coconut fish stew transports you to the Caribbean in less than 30 minutes with a blend of vibrant colors and flavors.
Serves: 4-6
Prep Time: 10 minutes
Cook Time: 25 minutes
Ingredients
16 oz cod (or other firm fish) (cut into 1" chunks)
Juice of ½ lemon
¼ teaspoon oregano
¼ teaspoon sweet paprika
¼ teaspoon salt
2 tablespoons olive oil
½ medium onion (thinly sliced)
3 garlic cloves (minced)
½ habanero pepper (seeds removed, finely chopped)
1 tablespoon Take Root Organics™ Tomato Paste
15 oz can of coconut milk
1 tablespoon maple syrup
¼ cup cilantro
Directions
Season the cod with lemon juice, oregano, paprika and salt, and set aside. 
In a medium pan, heat the olive oil and add the onion, garlic, pepper and Take Root Organics ™ Tomato Paste. Saute over medium heat for 2-3 minutes and then add the coconut milk, maple syrup and Take Root Organics ™ Tomato Sauce. 
Bring to a light boil and add the fish and cook for 7-10 minutes, until flaky and cooked through. 
Top with cilantro and more lemon juice if desired.