Homemade Fire Roasted Tomato Salsa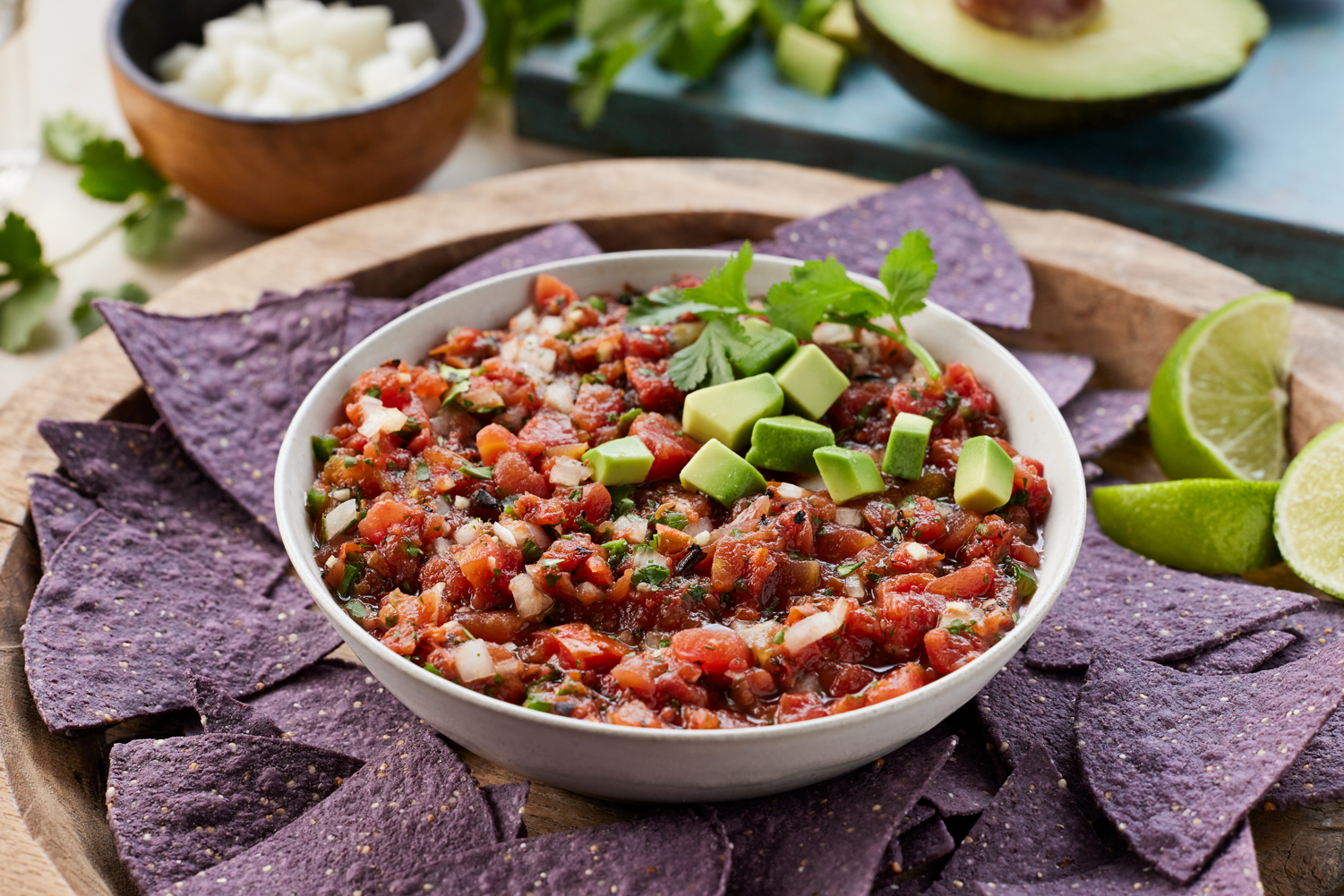 Homemade salsa is especially flavorful when you start with fire roasted tomatoes. Amp up the freshness with add-ins like jicama, avocado or citrus zest.
Prep Time: 10 minutes
Makes: 1.5 cups
Ingredients
1 can (14.5 oz.) Take Root Organics™ Diced Tomatoes Fire Roasted, well drained
1/4 cup finely chopped white onion
1/4 cup finely chopped fresh cilantro leaves and tender stems
1/2 jalapeño, finely chopped (remove seeds for less spicy salsa)
1 clove garlic, minced
1 tsp. lime juice
1/4 tsp. kosher salt
Optional Add-Ins: 1 cup diced avocado, 1/2 cup diced jicama, 1 tsp. grated orange or lime zest
Directions
Coarsely chop tomatoes into pieces no larger than 1/2-inch.
Combine tomatoes, onion, cilantro, jalapeño, garlic, lime juice, salt and any add-ins in a medium bowl.
NOTES:
For a smooth salsa, put all ingredients except add-ins in a blender or food processor and pulse to desired consistency.
Save any drained tomato juices to prepare other dishes such as tomato sauces, roasts, soups, stews, braises, chili, beans, grains, slow cooker dishes and beverages.