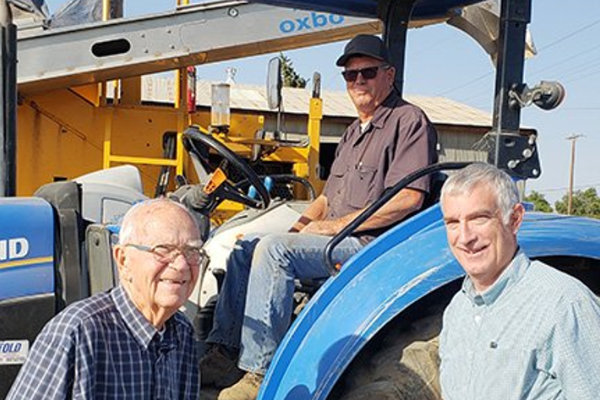 Our Story
Twin brothers Viggo and Soren Stenderup emigrated from Denmark to the United States in 1927 and found their way to the farming town of Arvin in the southern San Joaquin Valley. The two founding brothers started their U.S. farming career with grapes, cotton and alfalfa…crops that would form the backbone of Stenderup Farms through the first generation and well into the second.

It wasn't until Andy (a Cal Poly alum) and Kent (a Stanford alum) graduated from college and rejoined the family operation that the crop mix expanded. Today Stenderup grows a variety of permanent and row crops, split fairly evenly down the middle. On the permanent side of the ledger are juice grapes and almonds. The row crop side features carrots, fresh potatoes, sweet potatoes, processing tomatoes, garlic and onions.
Impact in the Community
"We're big believers in the co-op business model," says Kent. "We belong to Blue Diamond for our almonds and Delano Growers Grape Products for our wine grapes. We also belong to an ag equipment co-op and an almond haulers co-op. Even our bank—Farm Credit—is a co-op."

The business partners are also active in the farm community as their 40-year membership in Western Growers attests. And Kent is the current vice chairman of the Almond Board. "My father and uncle served on various boards. We believe in it," Kent said.